Uber app Courtesy of [freestocks.org via Flickr]
Weird News
Is That Your Vomit? Uber Drivers Accused of Fake Puke Pics Scam
By
|
For most alcohol appreciating 20-somethings, nothing is worse than going out and getting drunk, and then waking up the next day to realize you vomited everywhere. However, there's a special kind of low reserved for when you realize said vomiting took place in your Uber ride home, and you have a $200 cleaning bill to pay.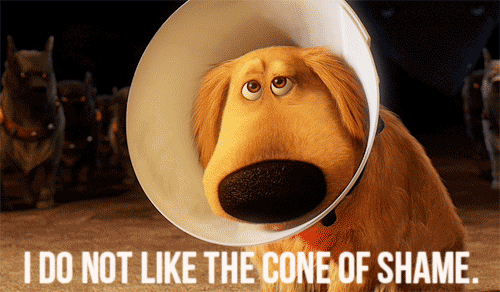 But before you reluctantly fork over your hard earned money to the "puke police," take a second and ask yourself is that really your vomit? As chances would have it, it might not be.
According to the Gothamist, a Manhattan art director and avid Uber user by the name of Meredith Mandel woke up one morning and checked her Paypal account to find the extra charge tacked on to her $19 Uber fare from the night before. The driver even attached photo evidence of the alleged barf to back up his claim. Problem is, Mandel claims she'd only had two glasses of wine that night and knows for a fact that neither she, nor her riding mates, vomited in the car.
Warning picture of gross vomit (that's probably fake) below:
Charged $200 after Uber driver 'created fake vomit pictures', claims passenger https://t.co/Y1mfqMjTLe pic.twitter.com/6NfQqtoSLh

— Daily Mail US (@DailyMail) March 3, 2016
Mandel chose to disable her Paypal account while she tried to dispute the charge, but realized her account needed to be active in order to receive a refund. But when she re-enabled the account she found a second $200 charge pending from Uber, and her driver "Muhammad" miraculously was unable to be reached.
After going back-and-forth with a customer service representative to contest the charge, she was made aware of the fact that the cleaning fee goes entirely to the driver. It was at that moment that she realized she was being scammed. Based on the photos, she told the Gothamist that she had determined a few things.
One: at least one of the three photos appear to show portions of the car in the front seat. She says that she and her fellow passengers were confined to the back. Two: all of the purported puke seems to be confined to easily washed plastic surfaces, mainly floor mats and the plastic of the dashboard and a driver's-side door. Three: there have been other reported instances of alleged Uber vomit scams, including two incidents in Tampa, Florida that got a driver fired, and another in Los Angeles. Four: when she uploaded the photos to a metadata scraping website, no time or date was attached to the photos (we repeated this process with files she provided and got the same results). And of course, she says neither she nor her companions were drunk.
Needless to say Mandel has sworn off Uber, and says she's downloaded the N.Y. Taxi app and Lyft to help fill the void. She was never charged that second $200, and an Uber rep claims she will be refunded the cleaning charge. Still this is pretty shady, Uber.
Like Mandel stated above, this isn't the first time Uber drivers have been accused of trying to take advantage of customers. In February a Washington D.C. man ordered an Uber and asked the driver to drive him one mile to his home, but fell asleep soon after getting into the car. When he woke up the driver had driven him around for more than two hours and had racked his bill up to $171.
After repeated negative stories in the press, including a homicidal Uber driver's shooting spree in Kalamazoo, Michigan, Uber is definitely suffering from an image problem. The company has some serious room for improvement if it wants drunk partiers to continue to rely on it for "DD" services, so get it together Uber.