Image courtesy of [Eva Rinaldi via Flickr]
Entertainment
Taylor Swift Takes Feminist Stance Against Kanye West
By
|
Anyone who has been on social media during the past couple of weeks has seen the slow descent of Kanye West into what we can only call apparent madness. From his eloquent assertion that Bill Cosby is, in fact, innocent (despite over 50 public accusations of sexual assault):
BILL COSBY INNOCENT !!!!!!!!!!

— KANYE WEST (@kanyewest) February 9, 2016
To his admission that he is millions of dollars in debt, and the request that billionaires like Mark Zuckerberg bail him out:
I write this to you my brothers while still 53 million dollars in personal debt… Please pray we overcome… This is my true heart…

— KANYE WEST (@kanyewest) February 14, 2016
Mark Zuckerberg invest 1 billion dollars into Kanye West ideas

— KANYE WEST (@kanyewest) February 14, 2016
Then, of course, we have the lyrics in one of his songs on the newly released album "The Life of Pablo," which are allegedly about Taylor Swift: "I feel like me and Taylor might still have sex / I made that bitch famous."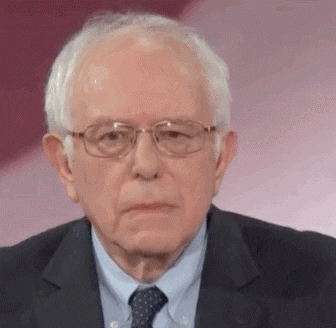 It would be easy to brush all this off as a publicity stunt to draw attention to his album release, but this is not the first time Kanye has attempted to undermine Taylor Swift's success. Let's all flashback to the 2009 VMAs when he interrupted Taylor's acceptance speech to tell the audience that Beyonce probably should have won.
T-Swift has reacted with humor and grace to most of Kanye's gaffes, but even she had to take a stand against the misogynistic and disrespectful tone of this last attack. A representative of Swift said she was unaware of the lyric before the song was released, and did not by any means approve it.
While friends and supporters of Swift took to social media with their criticisms of Kanye's misogyny, Swift used her Album of the Year Grammy win as a platform to call out Kanye, and on a broader scale, anyone who has attempted to minimize female success.
As the first woman to win Album of the Year at the Grammys twice, I want to say to all the young women out there, there will be people along the way who will try to undercut your success, or take credit for your accomplishments or your fame. But if you just focus on the work … you will look around and you will know that it was you and the people who love you that put you there. That will be the greatest moment.
This is not an unusual statement for the feminist artist, who has promoted self-acceptance and gender equality more than once on award ceremony stages. This particular feminist speech just has the bonus of shutting down the Cosby-supporting Kanye.
Keep being a fabulous feminist, Taylor.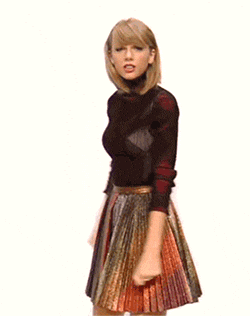 Watch the moment below: